Doradca ds. kontynencji

Warszawa

4.10.2022

---

Twój zakres obowiązków:

– bezpośrednia i telefoniczna obsługa pacjenta,
– udzielenie informacji o ofercie placówki,
– przyjmowanie płatności za usługi,
– udział w akcjach marketingowych,
– dbałość o kształtowanie prawidłowego wizerunku firmy,
– codzienna współpraca z personelem medycznym i kadrą zarządzającą.

Nasze wymagania:

– komunikatywna znajomość języka angielskiego – min. poziom B2,
– umiejętność pracy z pacjentem,
– umiejętność współpracy z zespołem,
– wcześniejsze doświadczenie w pracy na podobnym stanowisku mile widziane,
– umiejętności sprzedażowe,
– cierpliwość i empatia,
– odporność na stres,
– wysoka kultura osobista,
– dobra znajomość posługiwania się pakietem Office i urządzeniami biurowymi.

Oferujemy:

– pracę w dogodnej lokalizacji w centrum miasta,
– miłą atmosferę,
– elastyczny grafik,
– możliwość wdrażania swoich pomysłów i kreowania wizerunku nowo powstałej placówki,
– szkolenia wstępne,
– możliwość rozwoju w strukturach firmy.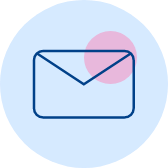 In order to apply for the selected position, please contact us at the following e-mail address:

CV with a clause on consent to the processing of personal data
cover letter.
In the title of the message, please provide the name of the position and the city.